Symbolism, Symmetry, Structure
The 6th artwork in the 9 Gates of JZ series is completely symmetrical. Super Xiao Ma uses techniques like the Golden Ratio to make his works incredibly visually appealing.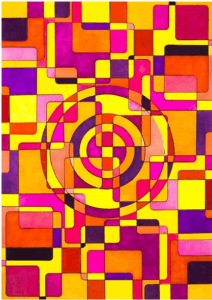 Super Xiao Ma's Limited Edition Prints are all editions of 81. This is because in China, 9 is known as the highest number. What's after 9? 10, a 1 and a 0.
For this reason, 9 represents longevity and eternity. By multiplying 9 by itself, Super Xiao Ma continues the theme of endlessness within his work.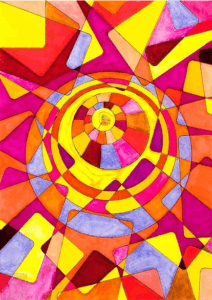 The 9 gates of JZ are the 9 ancient gates of the city of Jingzhou, where Super Xiao Ma spent time living. The artworks were created in Jingzhou, in a cafe where the artist used the china tea cups and saucers to draw the concentric circles within the work.