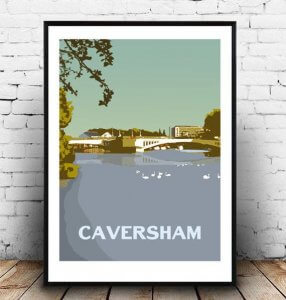 Happy New Year!
Last years exhibitions were very successful and we collaborated with some fantastic artists. In the summer our Cat Croxford exhibition showcased eye-catching acrylic paintings of Mapledurham landscapes and more recently we displayed a selection of artworks from Caversham based artist, Michael Norcross. For 2019 we already have some accomplished artists lined up and we look forward to sharing our next exhibition with you soon!
Artist Spotlight – Hannah Elizabeth
Hannah Elizabeth is a Reading based design studio. It was launched in 2017 by Illustrator Hannah McCague whose love of the natural world and local environment inspired the collection. Hannah Elizabeth graduated with a degree in Illustration from Bristol in 2007. Since then she has been working freelance as an Illustrator as well as teaching art. Her work is produced digitally using a drawing tablet, providing a contemporary twist to a popular art form. Through her artwork, Hannah Elizabeth hopes to encourage others to connect with wildlife that surrounds them and the places they love.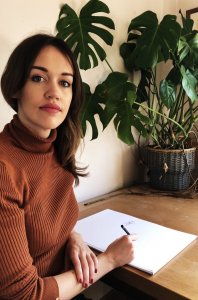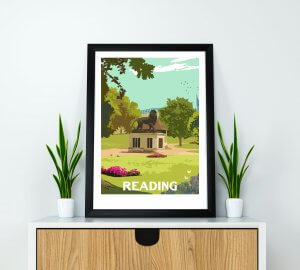 Our Hannah Elizabeth exhibition ran throughout December, although we still have a small selection of prints available to view and purchase in our shop. If you missed the opportunity to purchase your favourite design, no worries… we can place an order for you!
If you would like to keep up-to-date with all our future exhibitions and events, please ask to join our mailing list.
Finally, if you're looking for a new picture frame to enhance the interior of your home or even to frame an artwork as a gift for someone, our friendly team of framing consultants are available to advise and help you make the perfect choice. We have a vast range of frames to choose from along with a beautiful range of colour mount cards to enhance your artwork!
Hope to see you soon,
the team at The Caversham Picture Framer