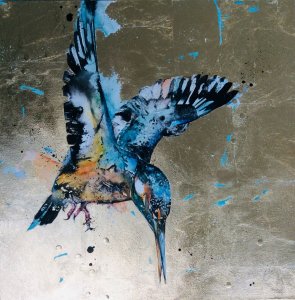 Liz Chaderton: "I aim to capture the wealth of animal life that thrives in the Thames Valley. By making the viewer to stop and look again, I hope to let everyone see the extraordinary in the everyday."
Following the stunning bears-focused exhibition of Caroline Hulse, we are happy to announce that our next show will still focus on nature. We will display a selection of artworks by Liz Chaderton.
Liz works with watercolours and ink, both on paper and canvas. Her passion is painting animals: she aims for her work to raise a smile and help people to see familiar creatures in new ways. If we do not take them for granted we will treat both animals and their environment with greater respect.
'Around, above and along' will be on display from 1st October to 9th November 2019 at The Caversham Picture Framer, 7 Church Road, RG47AA.