It has been an intense year for everyone. Here at The Caversham Picture Framer, we have used our closed period to make a number of improvements to your experience in store and online. In our gallery we have been increasing our gallery space, extending into the backroom through the corridor. This corridor space has been rehung as our Mirrors Gallery, and packed with, a range of stunning mirrors both modern and antique.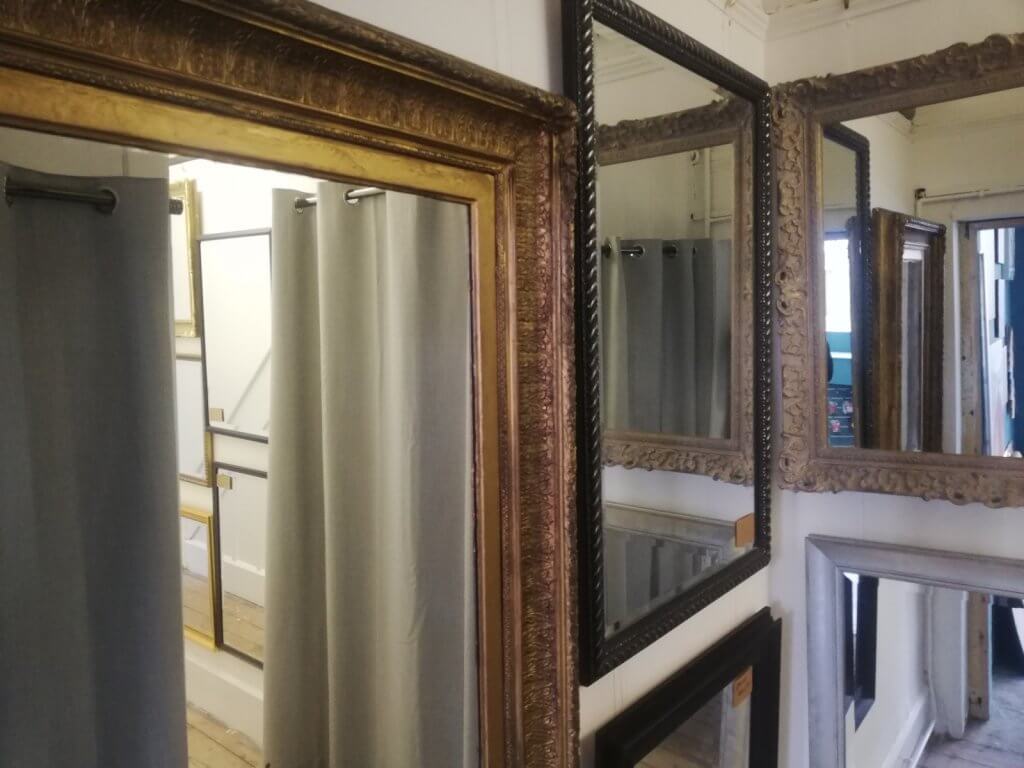 To set the scene, the backroom used to be part of our workshop and the corridor was for picture frame moulding stock. Since moving our workshop to Pangbourne we removed all traces of picture frame making (materials and tools) and was left with a shell of dirty peach walls, slightly mouldy floor boards, and crumbling plaster work. The space was redecorated by Paul Belcher, and transformed into a beautiful and light gallery space.
We have created a permanent Mirrors Gallery in the corridor. This uses the light and space created by the mirrors to further enhance the experience in the corridor as you transfer between galleries.
All of the mirrors are for sale. We have ones with modern frames, antique frames, circles, and bevelled glass. Alternatively, use the gallery as a source of inspiration. We can make mirrors to any size and any colour to match your style and your interior.
Please come in and have a look at our Mirrors Gallery from the 13th April once we have reopened.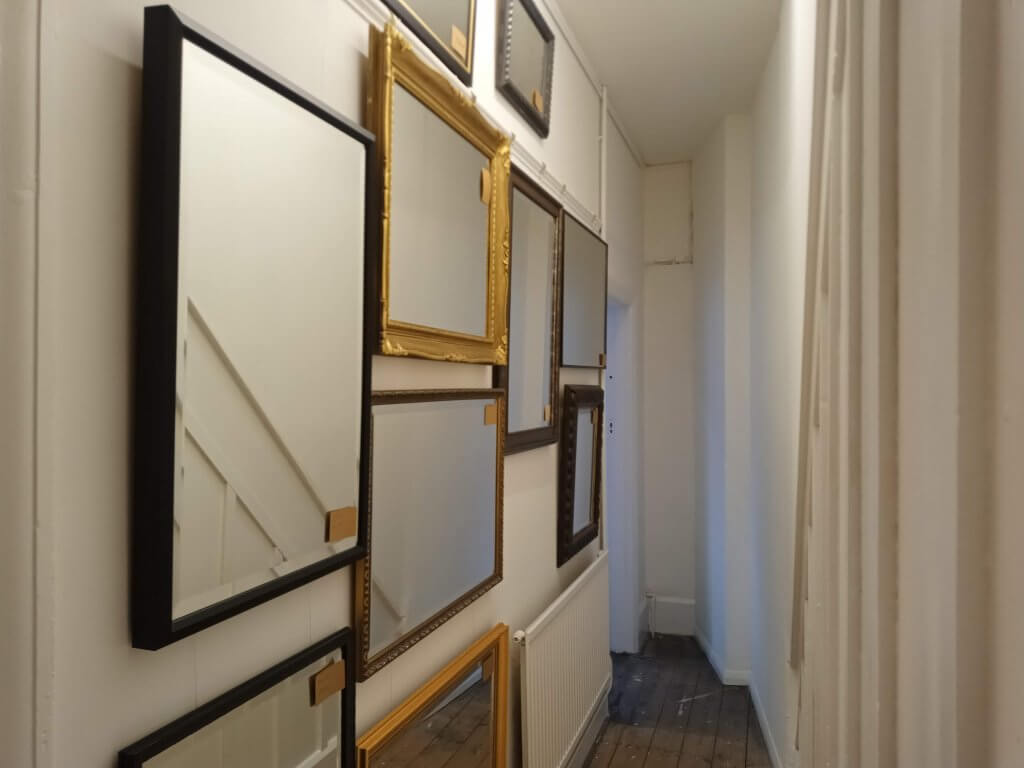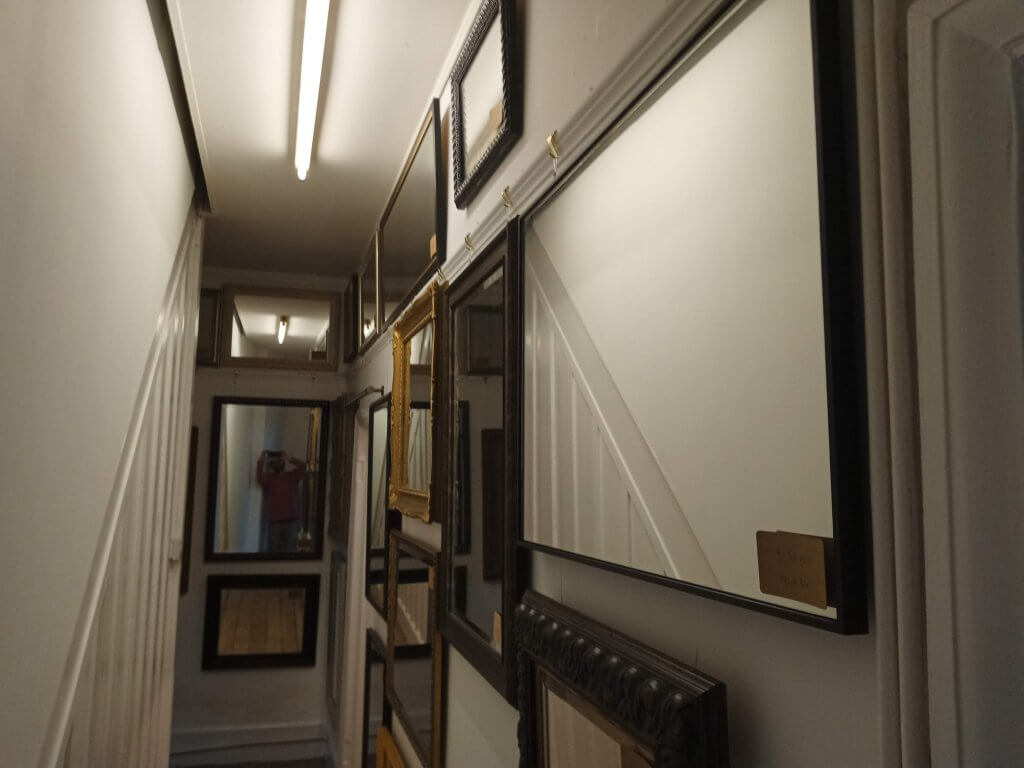 Also, coming soon will be a revamped Mirrors Gallery on the website. You can still see the types of mirrors we sell on our Mirrors page, but soon you will also be able to buy mirrors from our range online. This will be added to our newly created online gallery (another lockdown project) where you can currently buy artworks from all the artists we support.
A note for Mirrors in Angles of Art:
Lastly, a mirror gallery will soon be up in Angles of Art too, using the space left behind by moving the old workshop out of the Gallery there. We will let you know more when it is ready to be unveiled.