We have started booking personal framing consultations: by appointment only, with this service we will help you choosing the best framing option for you.
In the past days we have received great support from our customers and we have been trying to think about a way to show our support back. Also, we've been missing you, and we want to see you again.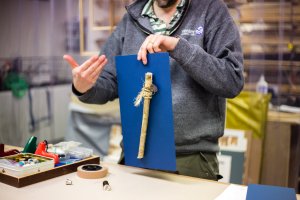 Many of you have been spending these last few months digging into drawers, basements and attics, finding beautiful memories and artworks. Precious objects that have been in your house maybe for years. We are now back to help you preserve and revitalise them.
You have also had time to create new things to commemorate this difficult time. These should not be forgotten but displayed with splendour on your walls. Let us help you to frame and displays these items so that these do not become the latest attic treasure.
We are offering a personal framing consultation service. Click on the link below and tell us which days and times will suit you best. We will schedule a consultation with you.
Your safety and that of our staff is our first consideration. Rest assured that you will be the only client in the gallery when we are conducting our personal consultations, and social distancing and hygiene control measures have been implemented.