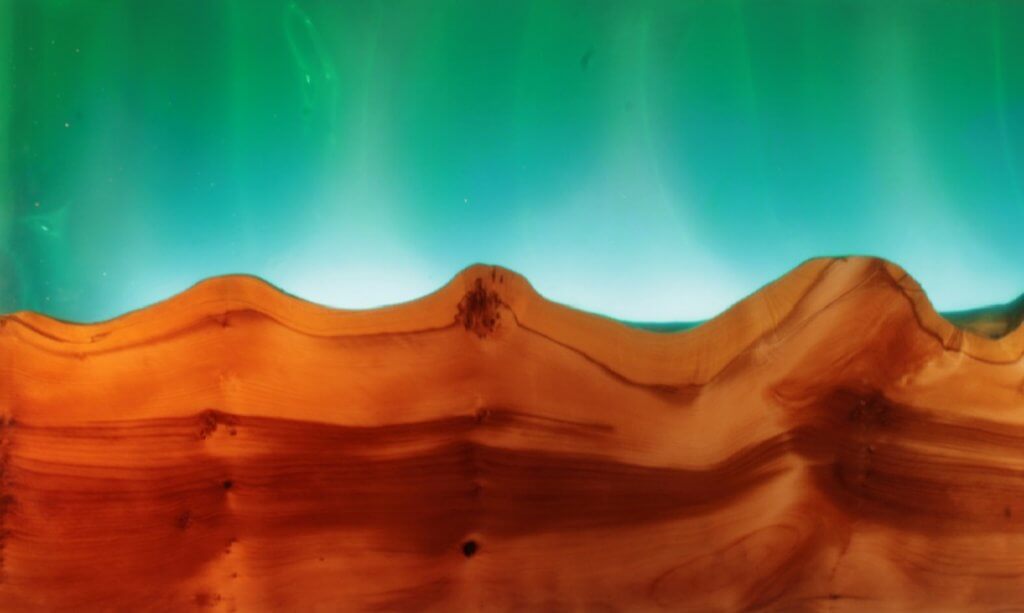 The next artist exhibiting at The Caversham Picture Framer will be Phil Allen. It will be an exciting opportunity to see his amazing artworks inspired by the sea and its everlasting movement.
Phil Allen's work is mainly inspired by the American artist Greg Klassen, the creator of the River Tables. Having a nautical past and being inspired by his many trips up and down the Pacific Coast Highway in California, Phil decided to replicate this fantastic scenery, with its rugged coast and turquoise to deep emerald seas, and to capture the movement of the ocean in a piece of furniture.
Phil Allen selects English woods, such as Yew, London Plane, Cedar, Elm, and Oak, using them to represent land. Coloured resin is applied to replicate the ocean: the process provides the illusion of motion creating a truly magical effect.
A selection of Phil Allen's artworks will be on display at The Caversham Picture Framer from 6th to 29th August 2019.