Here at Angles of Art and Caversham Picture Framer, we want to do our part in helping the environment. We want to help compensate for any carbon emissions created and offset the wood materials we use in our business of frame making. So, we have partnered with the charity, One Tree Planted to achieve a more conscious effort in helping the planet.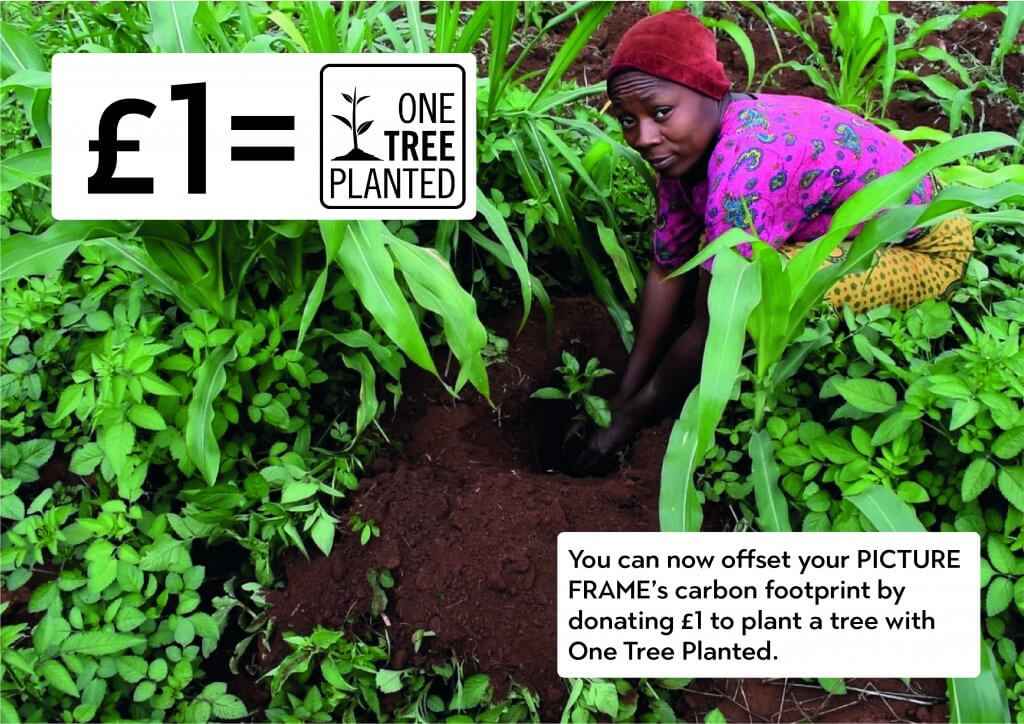 One Tree Planted is a non-profit organisation that specialise in reforestation projects all around the world.  They help to combat climate change through planting trees and in the process of these projects, they provide education to schools to challenge us all to do our part in changing the world for the better. They work with schools and businesses to help spread the support and educate as many people as possible as our children are the next generation to carry the torch for reforestation.
So why does planting trees make such a difference? Well, if we see forests as the planet's lungs, they clean the air and absorbs the carbon dioxide from the atmosphere. On average a tree absorbs 48lbs of carbon dioxide each year in its life. Forests are so important to us in sustaining our environment.
"Not only do trees clean our air and water and help regulate our climate they provide important habitat for wildlife, provide economic outcomes and improve our overall health!" –  One Tree Planted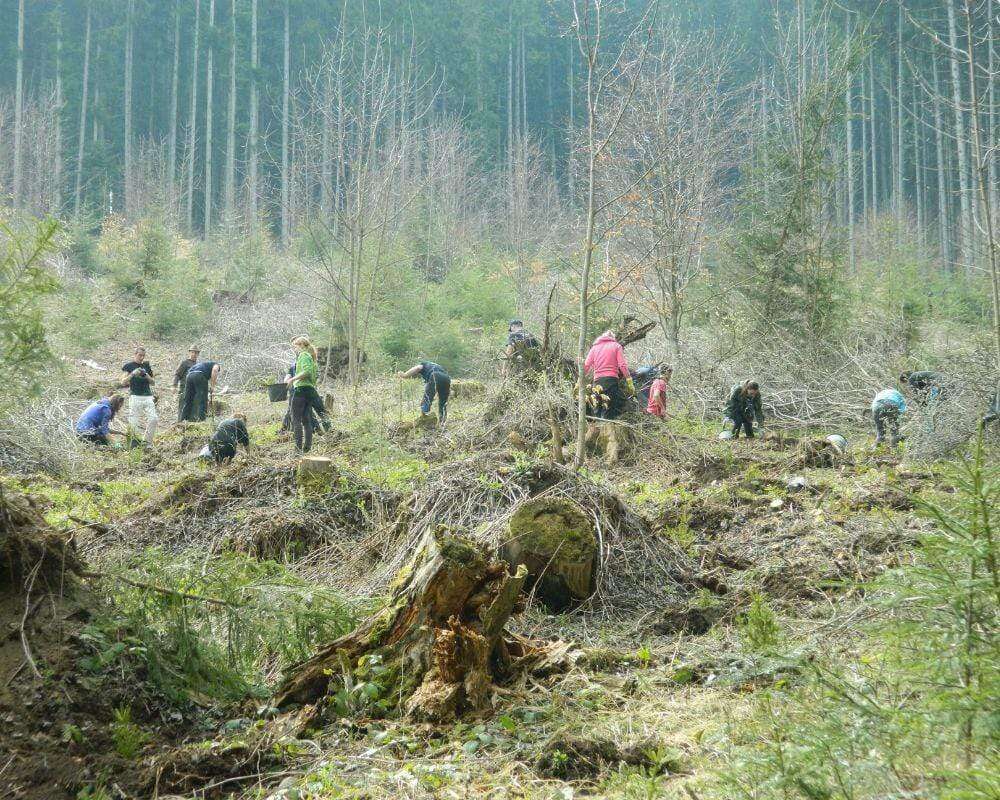 Forests apparently provide 30% of the solution to keeping rising global temperatures below 2 degrees Celsius. Trees provide 80% of the world's terrestrial biodiversity and provide jobs to over 1.6 billion people while absorbing harmful carbon dioxide from our atmosphere and are the key ingredients in 25% off all medicine. Did you know that one of the main ingredients of Aspirin comes from the bark of a tree!
One Tree Planted has set up a Million Tree Challenge and have been asking 100 businesses around the world to make a bigger impact by clubbing their forces together to help plant one million trees, aiming to plant 10,000 trees per business. Every year One Tree Planted dedicate their fundraising to a main reforestation project around the world. This year they are concentrating on helping the Californian iconic forests in America as they have experienced the worse fire season recently and had a five-year long drought along with a destructive beetle infestation which has affected 1.9 billion acres of land back in 2018. One Tree Planted hope to improve these iconic forests one tree at a time.
Even though giving a great customer service and producing outstanding high-quality products to our framing customers are always at the forefront of importance to us, we have a social and ethical obligation to improve the world we live in, to increase the chances for our children and children's children to have a better life. To help the solution to this ever-increasing problem of the decline in the world's tree population, we are giving you an opportunity to donate £1 to plant a tree when you order a bespoke frame, piece of art, or mirror from one of our galleries.
Each £1 donation will supply one tree to be planted by 'One Tree Planted' charity in one of their projects across the world. The charity organisation has helped numerous countries like North America, Latin America, Asia, Africa, Europe, Australia, and New Zealand where have clearly made a huge impact in their regrowth of trees already.
We would love if you would follow our passion in supporting this great cause by donating £1 on your next visit to one of our galleries. You simply need to let one of our consultants know that you want to donate to One Tree Planted and we will add it to your order that day and donate it on your behalf as a collective from our customers.
We would very much appreciate the contribution towards fighting against the depletion of trees and help save the planet. Together we can make the greatest difference; one tree at a time!
For more information on how we are reducing waste and our carbon footprint: https://cavershampictureframer.co.uk/about-us/going-green/
For more information on 'One Tree Planted' please visit their website https://onetreeplanted.org/